At Frank Roth, we're a leading multi-axis machining supplier for businesses that require the utmost in precision and quality. Thanks to decades of experience working in mission-critical industries such as aerospace and sporting and hunting, as well as commercial/industrial applications, we know how to reliably deliver complex, close-tolerance parts.
Explore a few of our recent projects below to see examples of our work, and contact us to learn more about our capabilities.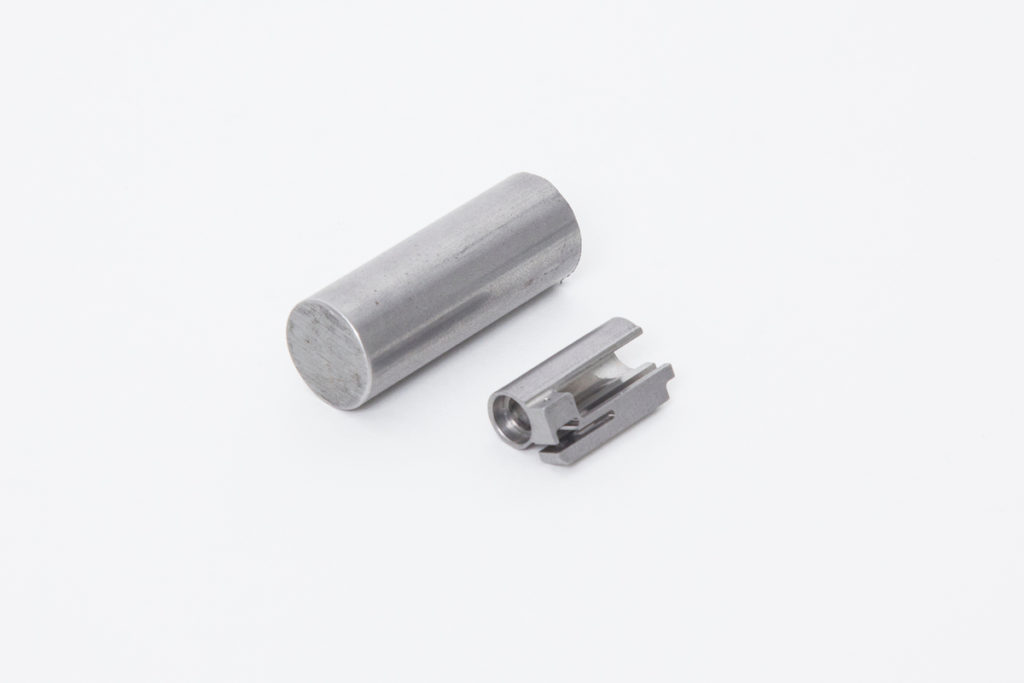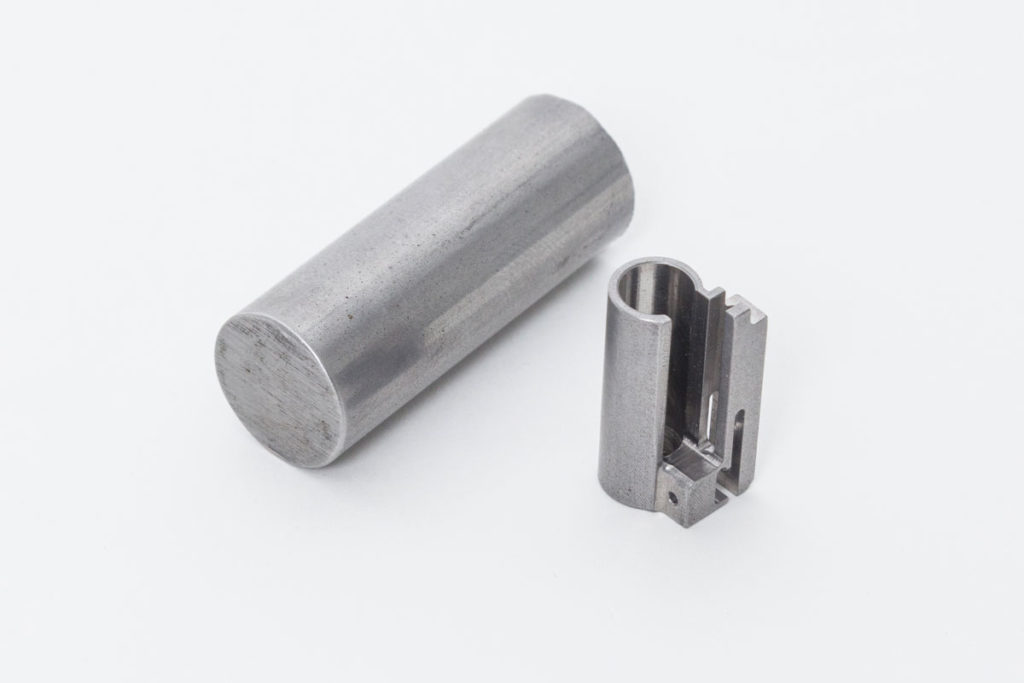 This unique part was created for a manufacturer in the sporting and hunting industry, and it is a good example of multi-axis machining. Machined from a solid block of 410 stainless steel, this piece had to meet exacting requirements, including micro-drilling up to 8 times drill diameter, fine surface finishes better than 15 Ra and a unique shape.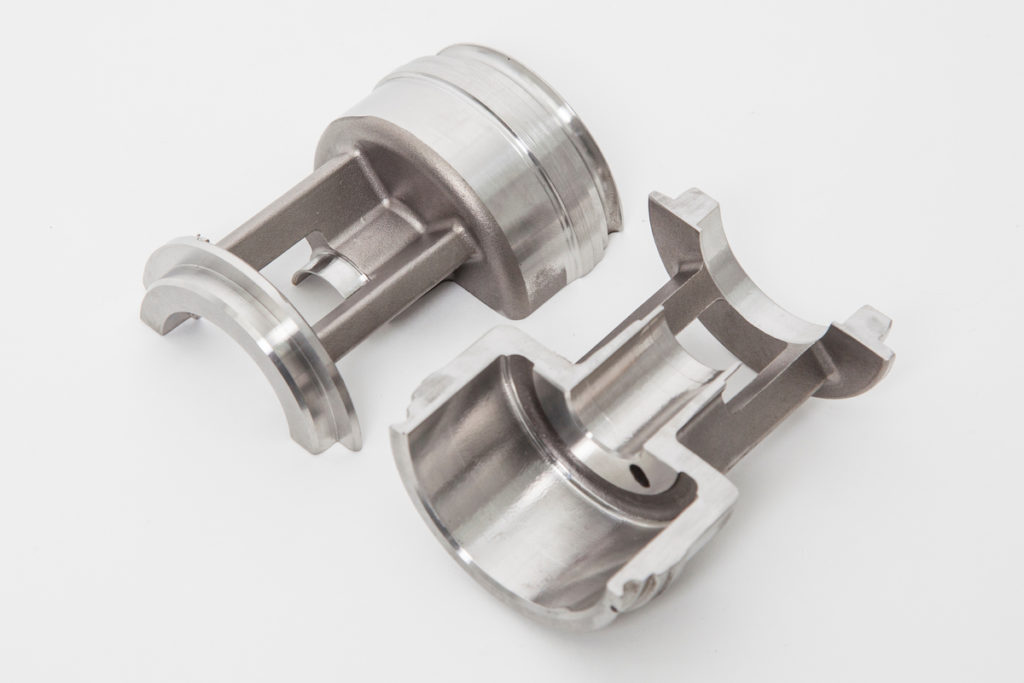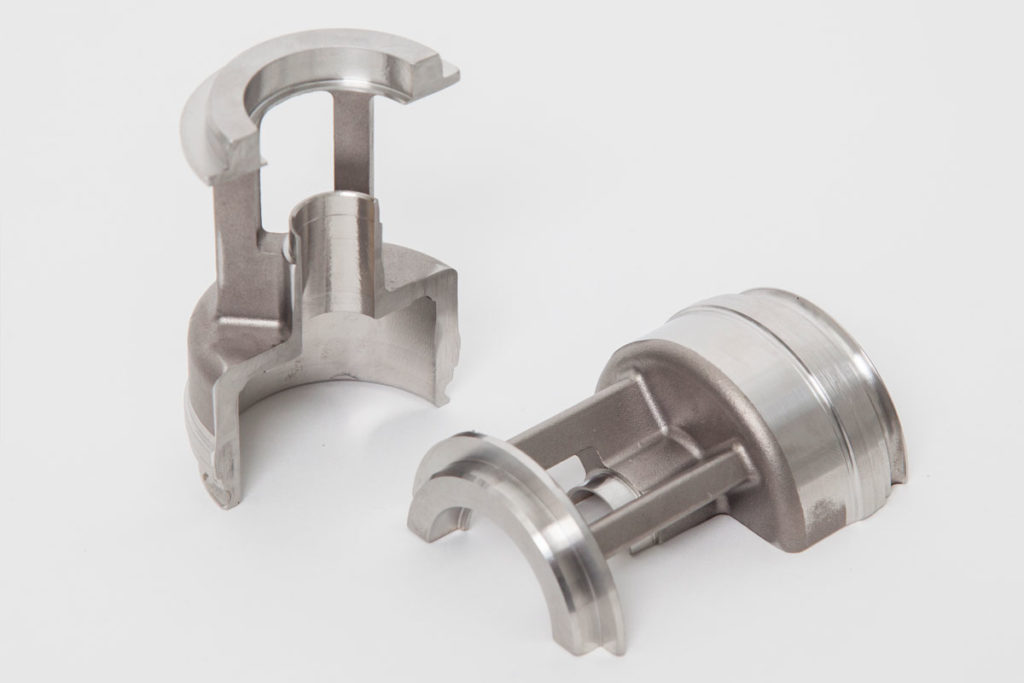 This part shown looks straightforward and simple. Looks are deceiving. An automotive application, this unique machined casting from 304 stainless steel has exacting diametrical tolerance to +/- 0.0005" on many diameters with true position callouts of 0.002". It requires the utmost in precision, attention to detail and process control. Thanks to our dedication to quality control, process stability and a culture of LEAN thinking, we are able to process complex parts to precise tolerances that other machining suppliers just can't match.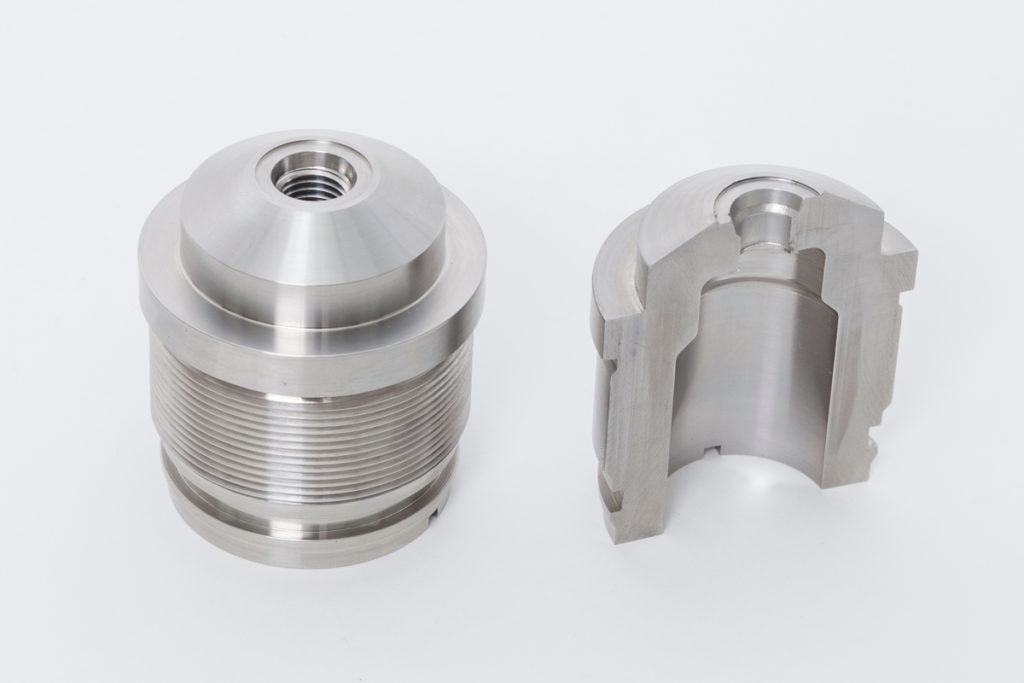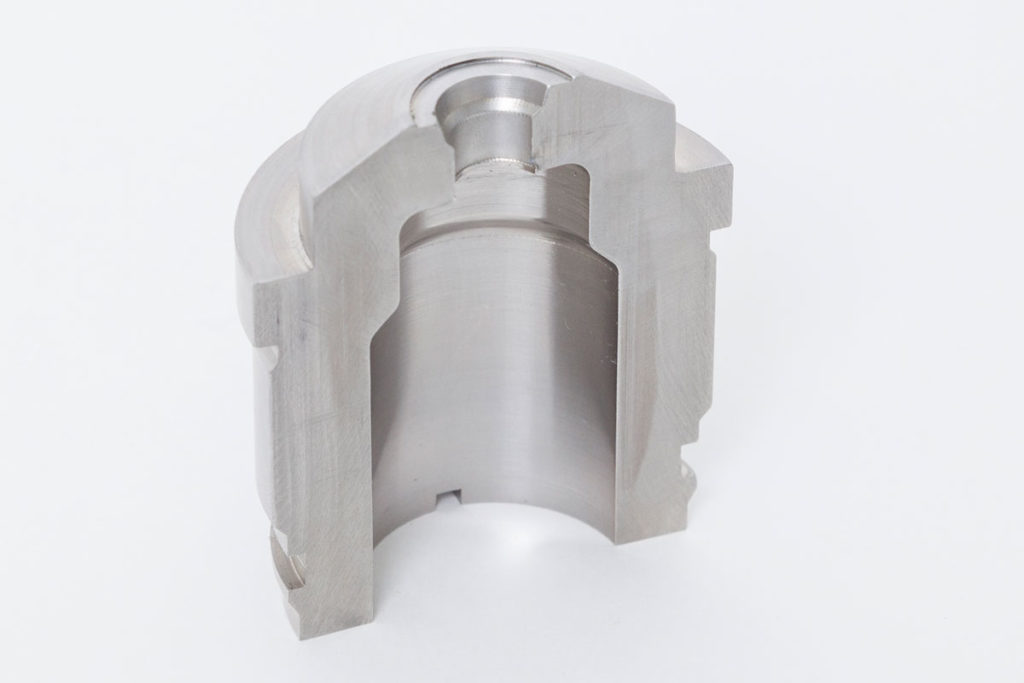 When it comes to precision, we've got what it takes to deliver parts to the closest tolerances each and every time. This part above is made for a high pressure gas application. Seal tolerances and surface finishes needed to achieve the seal pressure reliability are critical to quality parameters. Failure with these parameters is not an option. Process control, PFMEA analysis and an inspection plan built on that analysis are critical.
Ready to Discuss Your Next Project?
If you're looking for a multi-axis machining supplier who can handle complexity with ease, contact us today. Our team of engineers, project managers and technicians are standing by to help you deliver quality parts with a solid well-developed manufacturing process behind it. We look forward to learning about your next project and discussing ways that Frank Roth can help!