Parts Engineering
Engineering Parts That Solve Your Most Complex Manufacturing Challenges
Often our customers come to us with final drawings of parts ready for their first run. In many cases though, our work is triggered by a phone call from a customer's engineer to one of our engineers looking for a solution to a complex manufacturing problem.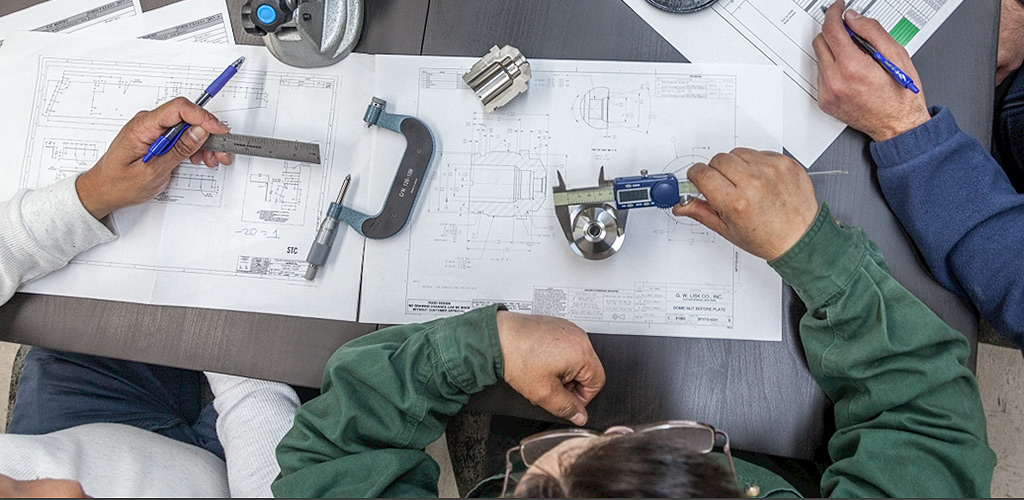 Solving our customers' biggest engineering challenges is where we shine. The reason? Most shops are run by a team of machinists trained to run machines. Our shop is run by our team of mechanical and electrical engineers who know how to solve problems and develop better ways to manufacture the highest quality parts. Their expertise is what lets us add a level of value that other shops can't.

The level of value we deliver translates into big savings for our customers. Here are three primary ways our people and our process will benefit your business.
We Save Your Business Time
Our finely-tuned manufacturing process, expert engineers and technicians work together letting us plan more accurately, mitigate bumps in the road, and produce perfect parts quickly and consistently, saving you time.
We Save Your Business Money
Saving you time equates to saving you money, especially over the long haul. After we've developed a proven, high-performing process for manufacturing your parts, the efficiencies and cost savings compound over time.
We Deliver the Highest Quality Parts & Products
The diligence we apply to ensure your parts are as close to perfect as possible – from start to finish – is the reason businesses turn to us to complete a job when other companies can't.
Learn more about Frank Roth and the quality parts we engineer and manufacture. Contact us today. We look forward to supporting your business.