Process Engineering
A Finely-Tuned Process Engineering Approach to Quality
At Frank Roth, we take the time to develop a thoughtful, detailed process for engineering quality parts. The development of that process is one of the reasons we're able to manufacture complex and sophisticated parts consistently.
Our process engineering services are broken down into four main areas that work together to form a roadmap for getting high-quality, complex parts designed, manufactured and delivered on time and on budget.
Develop A Manufacturing Process
The first thing we do when we begin work with a new customer is to create a broad process approach and determine the best way to create the parts they need. We may decide a part should first be machined, then heat-treated, then put through quality control, or any other number of combinations of steps in order to arrive at the right process for creating that part. We're not afraid to invest in technology or create new ways to produce a part if it's the best way to optimize the process and produce the highest quality parts.
---

Create A Process Flow
Once we have our manufacturing process in place, we add the next layer; a process flow chart. At this step, we're defining key process characteristics and determining what we must have at the end of each phase before moving on. The process flow chart gives our engineers, project managers and technicians a visual birds-eye view of the process. The flow chart tells us the exact steps and locations a particular part will go through from start to finish before it's shipped out the door to the customer.
---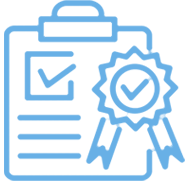 Engineer a Quality Control Plan
The next layer in the engineering process is the Quality Control Plan. This plan takes the processes built out in the flow chart and creates a plan for controlling each stage of that process to achieve our desired result. Specifications are identified, along with the technology and account manager responsible. A Failure Mode & Effects Analysis, or FEMA, is also created at this phase that takes into account possible process failures and their causes and effects.
---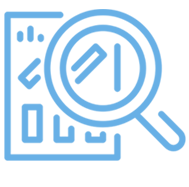 Process Analysis & Improvement
Quality is assessed on a continuous basis to minimize variance, maximize consistency, and ensure we're repeatably engineering and manufacturing quality parts.
Learn more about Frank Roth and the quality parts we engineer and manufacture. Contact us today. We look forward to supporting your business.