Quality Control
Engineering the Highest-Quality Parts Requires a Dedication to Quality Control
The most carefully controlled process is only as good as the quality and consistency of the parts it produces. At Frank Roth, we engineer a precise manufacturing process for every project and then continuously measure, monitor and improve.

Throughout our history, our success has come as a direct result of our ability to manufacture highly complex parts well. We've built our reputation on our ability to help companies solve their most complex manufacturing challenges. The tools we've put in place, including our quality control plans, precision measurement capabilities, attention to detail, and continuous improvement offer the highest standard.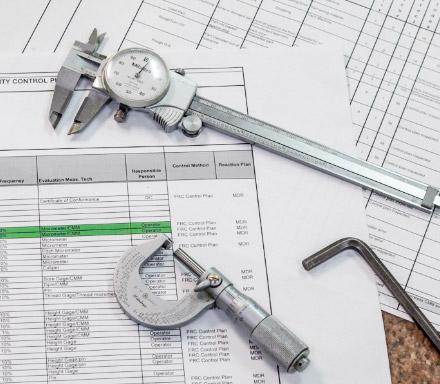 Quality Control Plan
We start with a defined process plan and a central plan. These form the basis of how we produce consistent parts. We evaluate all processes thoroughly during pre-production trials and make the necessary changes to build-in consistency and precision.
We analyze how the process can fail and make the change to correct or detect these failures upfront, well before they reach the customer.
---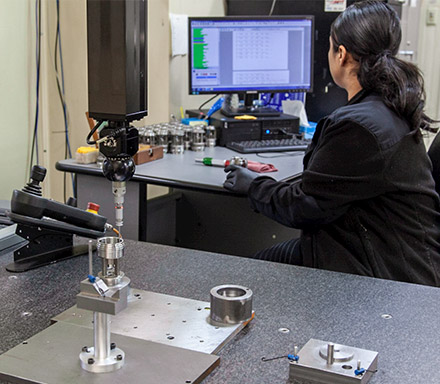 Quality Control Requires Quality Equipment
Our customers come to us needing extremely precise parts for highly sophisticated projects; customers that include aerospace manufacturers, U.S. and allied military and governments, medical equipment developers, manufacturers for sporting, hunting and law enforcement equipment and many more.
To meet these demands, we've invested in quality measurement equipment, including three coordinate-measuring machines (CMMs), that have enabled us to confirm specifications with extreme precision.
---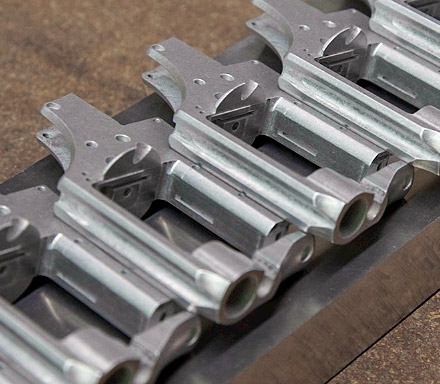 Results Don't Lie
Our ability to achieve superior, consistent precision is a byproduct of our commitment to developing quality processes, our advanced multi-axis machinery and CMM technologies, and our highly-experienced and dedicated staff.
By confirming our process with a constant focus on improvement and stability, our team is able to deliver a level of quality well above industry standards that our customers can trust.
Learn more about Frank Roth and the quality parts we engineer and manufacture. Contact us today. We look forward to supporting your business.