Across a variety of unique industries – from firearms to food processing and beyond – Frank Roth is a top choice multi-axis machining supplier for engineers, sourcing managers and product developers who are responsible for sourcing mission-critical parts.
Our in-house team doesn't just include machine operators and project managers, it includes engineers, quality assurance experts, and experienced designers who can help you solve unique manufacturing challenges. This allows us to perform precision work consistently, producing parts that meet exacting requirements and close tolerances again and again.
Explore a few samples of our work below to see how we take a project from slug to part with the utmost consistency and precision. And contact us today to learn more about how we can help with your next project.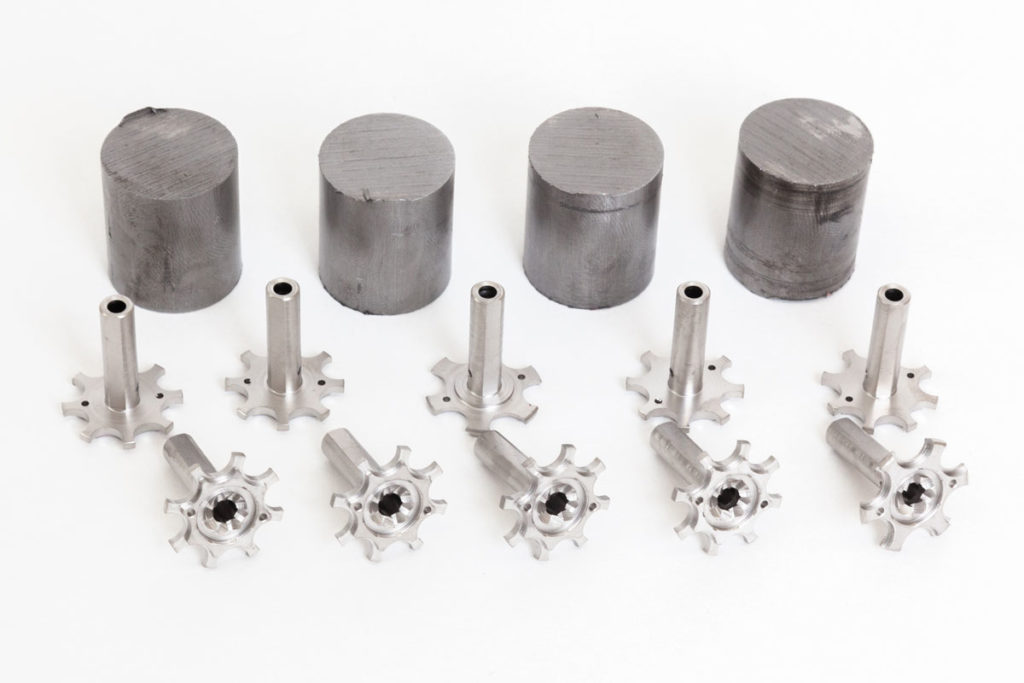 The parts shown above are made for a global firearms manufacturer, and as one of the few FFL licensed machine shops in our region, we are often called upon to make complex parts for firearms of all sizes. These parts are extractors that are made from 416 stainless steel, and we produce thousands of them, plus tens of thousands of similar parts, each year. Thanks to detailed project management, precision quality control, and the latest multi-axis machining centers, we are able to turn blank slugs into these complex parts that meet the designer's exact specifications on every batch.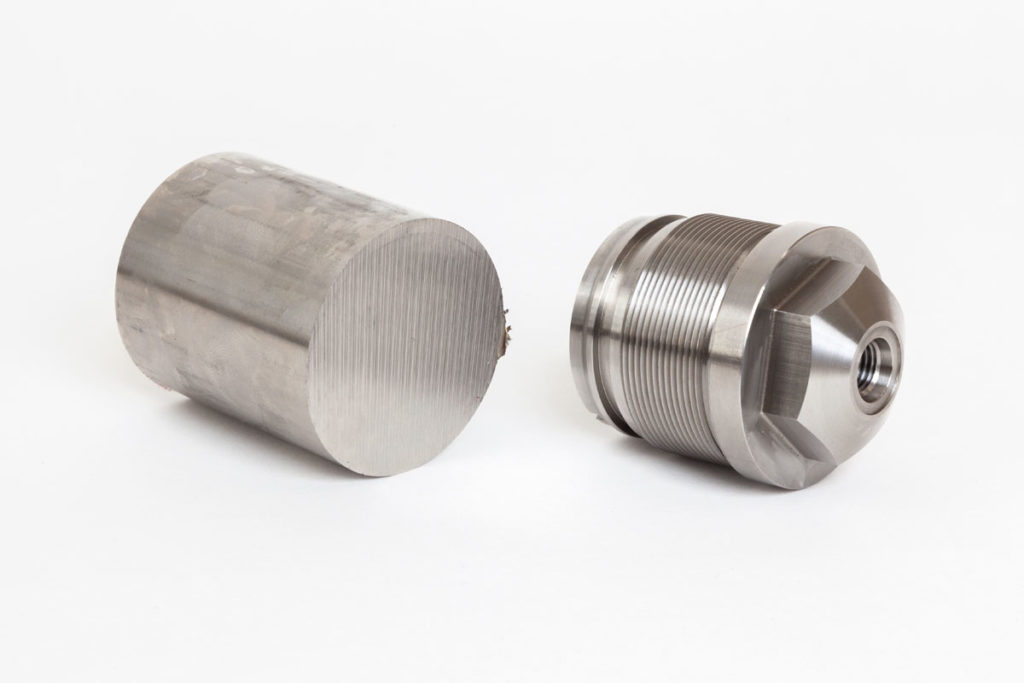 This part shown above includes a variety of technically precise features. From precision threading on multiple surfaces to meeting very close overall dimensional and functional tolerances, this dome housing that's made for an OEM in the oil and gas industry is not an easy part to produce correctly. Thanks to our experienced team, precision machining equipment, and smart quality control processes, we turn batches of slugs into these consistently-perfect parts again and again.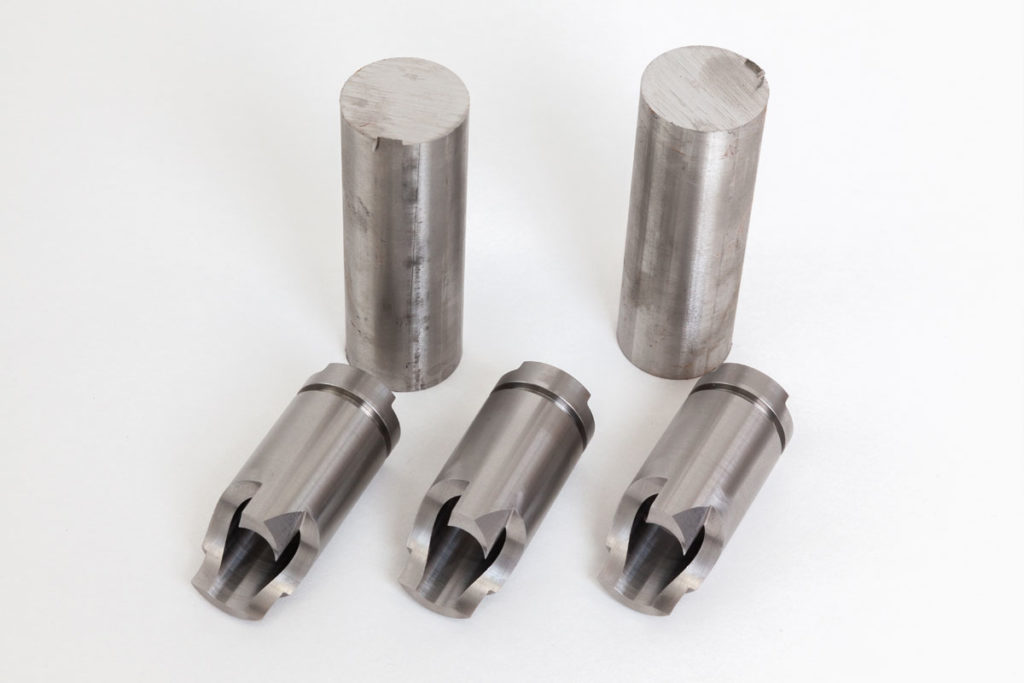 When it comes to ice manufacturing, you'd be surprised at the type of precision processing equipment required to turn out high-quality ice of the correct consistency. Our team machines the complex nozzles shown above with the utmost care and precision helping to provide consistent ice formation. As a top multi-axis machining supplier who is capable of creating complex, multi-faceted parts, we have the team, the processes and the equipment to help your organization too.
Ready to Go From Slug to Part On Your Next Project?
If you're looking for a multi-axis machining supplier who can deliver with precision, consider how the right manufacturing partner – one with a dedication to precision as well as the team and processes to back it up – could benefit your business. Contact us today to learn more. We look forward to hearing from you!