As a leading NAVSEA welding service, Frank Roth is uniquely equipped to weld precision components that meet exacting NAVSEA welding standards.
The project shown below is a good example of our NAVSEA welding capabilities. Both assemblies were welded and inspected by our team to meet or exceed NAVSEA welding requirements.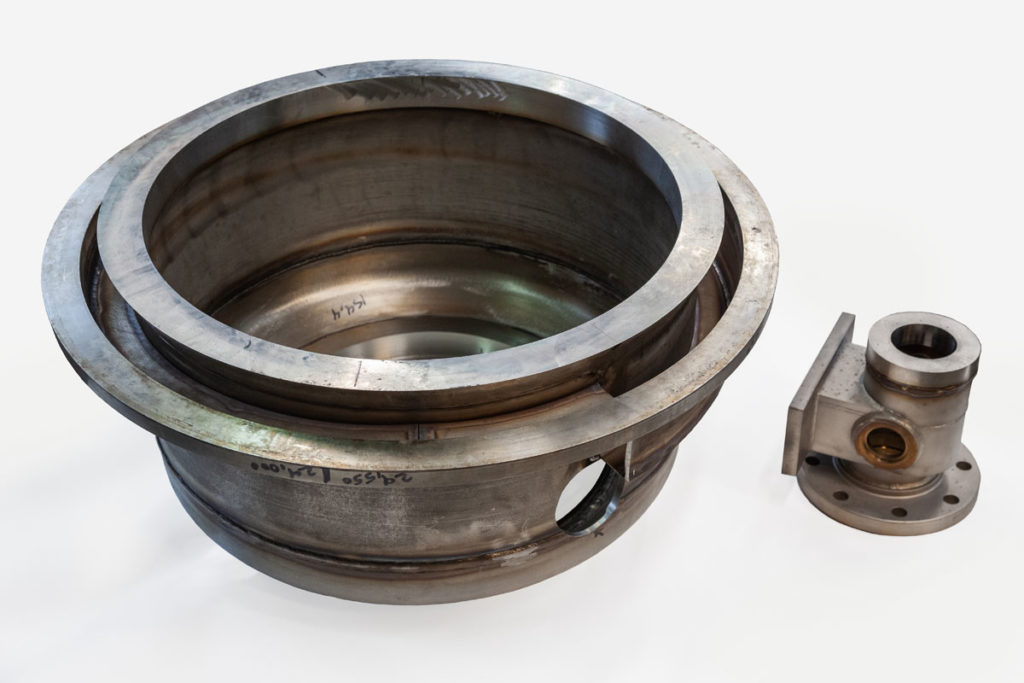 Ultimately, this is why companies nationwide choose Frank Roth for their complex, NAVSEA welding projects – to simplify complexity and produce consistent parts that they can count on.
A Navsea Welding Supplier You Can Count On
If you're looking for a NAVSEA welding service to bring your next mission-critical welding project to life quickly and precisely, contact Frank Roth today. With decades of experience producing finished assemblies that meet these complex and exacting standards, and with highly-trained NAVSEA-certified welders on staff, we look forward to working with you on your next project. Contact us today to find out how Frank Roth can help.